We Love Games, Apps,
and Our Readers!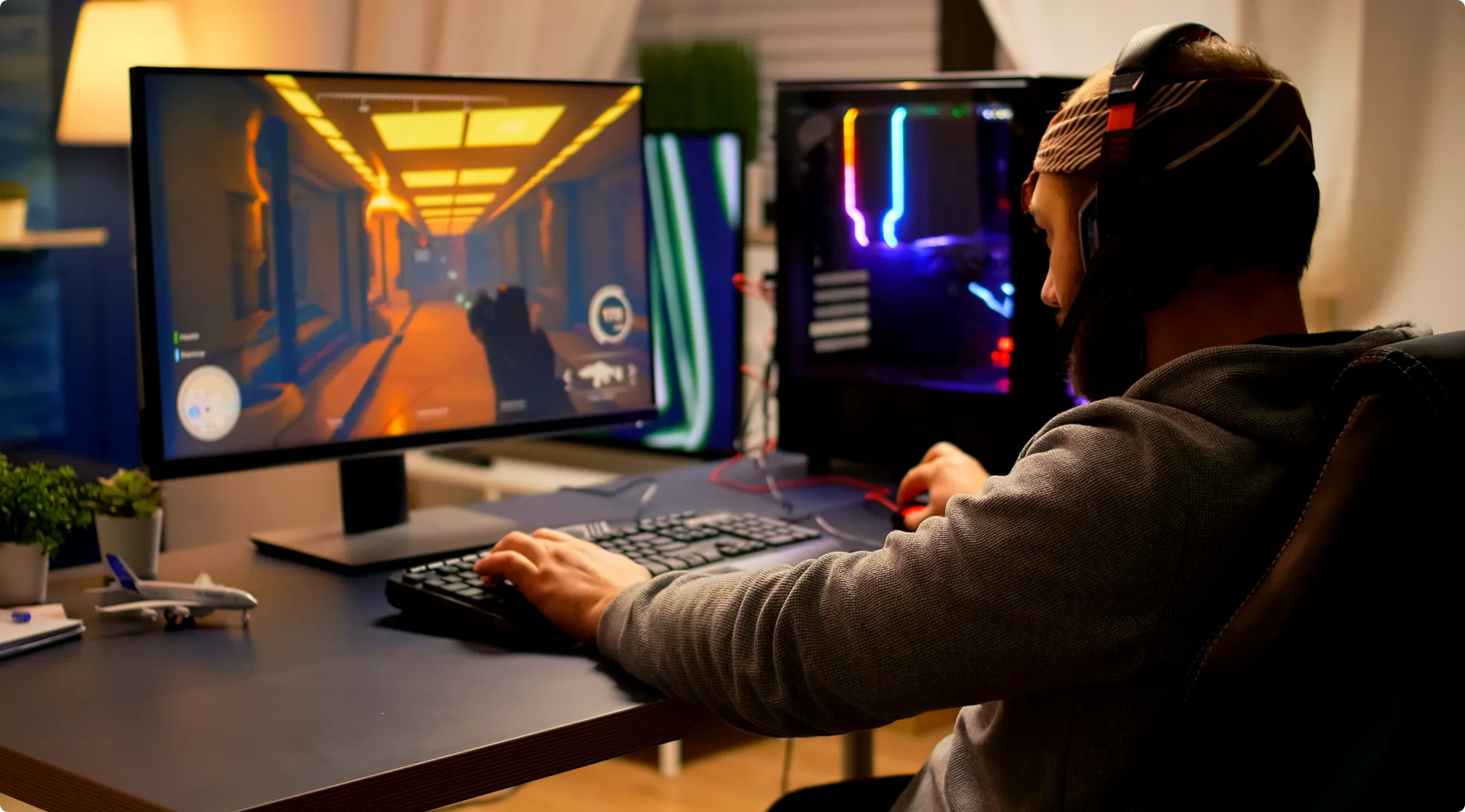 Discover the Gaming Wizards Behind White Ravens
Welcome to White Ravens, your one-stop destination for everything gaming! Our passionate team of gaming and apps experts is dedicated to bringing you the most honest and unique game and app reviews, tips, recommendations, guides, and news from across the gaming universe. With our insights and unparalleled expertise, we aim to keep you informed and entertained, making White Ravens the ultimate gaming site for every gamer.
Our founders, united by a shared passion for games and apps, set out to create a better gaming site. They sought to provide high-quality, trustworthy content that would inform, entertain, and inspire gamers of all backgrounds and education levels and just users of all kinds of apps. This noble mission led them to assemble a team of like-minded individuals, each with their own unique strengths and experiences, who came together to create the development space that is White Ravens.
At the heart of White Ravens is our exceptional team, each member bringing their own flair and experience to the table.
Founder and CEO: Desmond Harrington
Biography: Desmond Harrington, the visionary founder of White Ravens, is a trailblazer in the gaming industry. With a deep passion for gaming and a keen eye for innovative technologies, Desmond set out to create a platform that would connect gamers with the latest games and applications. Prior to founding White Ravens, Desmond worked as a game developer, gaining invaluable insights into the intricacies of game design and user experience. Armed with her expertise and determination, Desmond launched White Ravens, envisioning it as a one-stop hub for gaming enthusiasts.
Role: As the CEO of White Ravens, Desmond oversees the overall operations of the platform. She guides the strategic direction of the company, fosters partnerships with developers and publishers, and ensures that White Ravens remains at the forefront of the gaming industry.
Expectations: Desmond is driven by a singular goal: to provide an exceptional user experience to gamers worldwide. She envisions White Ravens as a platform that not only offers high-quality reviews and downloads but also serves as a vibrant community where gamers can connect, share their experiences, and find inspiration. Desmond expects her team to uphold the platform's values of integrity, reliability, and innovation.
Content Manager: Lily Milton
Biography: Lily Milton brings a wealth of experience in content creation and curation to the White Ravens team. With a background in journalism and a lifelong passion for gaming, Lily has honed his skills as a meticulous writer and an insightful critic. Prior to joining White Ravens, Lily worked for a prominent gaming magazine, where he developed a keen understanding of the gaming landscape.
Role: As the Content Manager, Lily is responsible for overseeing the quality and relevance of the reviews, articles, and news published on the White Ravens platform. He works closely with the writing team to ensure that the content meets the highest standards, engages readers, and reflects the diverse interests of the gaming community.
Expectations: Lily strives to create a platform that provides gamers with accurate, unbiased, and well-informed content. He expects his team to conduct thorough research, critically analyze games and applications, and deliver comprehensive reviews that assist users in making informed decisions. Lily aims to foster a culture of creativity and excellence within the writing team.
Web Developer: Nick Howard
Biography: Nick Howard is a talented web developer with a passion for creating seamless digital experiences. With a background in computer science and a strong affinity for design, Nick has honed her skills in front-end and back-end development. Prior to joining White Ravens, she worked for a renowned tech company, where she played a key role in building intuitive user interfaces.
Role: As the Web Developer for White Ravens, Nick is responsible for maintaining and enhancing the platform's website and ensuring that it offers a smooth and user-friendly experience. She collaborates closely with the design and content teams to implement new features, optimize performance, and address technical challenges.
Expectations: Nick's primary expectation is to continuously improve the website's functionality and aesthetics, providing users with a visually appealing and intuitive interface. She aims to optimize the platform's performance, responsiveness, and overall user experience. Nick expects her work to contribute to the growth and success of White Ravens as a leading gaming destination.
Graphic Designers: Nina Vasquez and Oliver Townsend
Biography: Nina Vasquez and Oliver Townsend is a highly creative graphic designers with a passion for visual storytelling. With a background in digital art and a keen eye for aesthetics, Nina and Oliver have worked on various projects across different industries, including gaming and advertising.
Role: As the Graphic Designer for White Ravens, Nina, and Oliver is responsible for creating visually captivating assets, including website graphics, promotional materials, and visual content for social media. He collaborates closely with the content and web development teams to ensure a consistent and visually appealing brand presence.
Expectations: Nina and Oliver's primary expectation is to enhance the visual appeal of White Ravens, capturing the essence of gaming through captivating and engaging visuals. He aims to create a visually cohesive experience across all platforms, reflecting the platform's dedication to quality and innovation.
Our mission at White Ravens is simple: to provide a one-stop destination for all things gaming where our readers can find honest, in-depth reviews, tips, recommendations, guides, and news. We strive to be a beacon of integrity and authenticity in the gaming world, always putting our readers' interests first and upholding the highest standards of journalistic excellence.
What sets White Ravens apart is our genuine passion for gaming and our unwavering commitment to our readers. We understand that gaming is more than just a hobby; it's a way of life, a way to connect with others, and a source of endless adventure. We believe in the power of gaming to unite people, spark creativity, and even change the world. That's why every piece of content we create is crafted with love, care, and meticulous attention to detail.
Join us on this remarkable journey as we explore the ever-expanding world of gaming, sharing our passion and expertise with you, our fellow gamers. Here's to creating unforgettable memories, one pixel at a time!
Let us know how we can help and we'll get right back to you
Contact Us