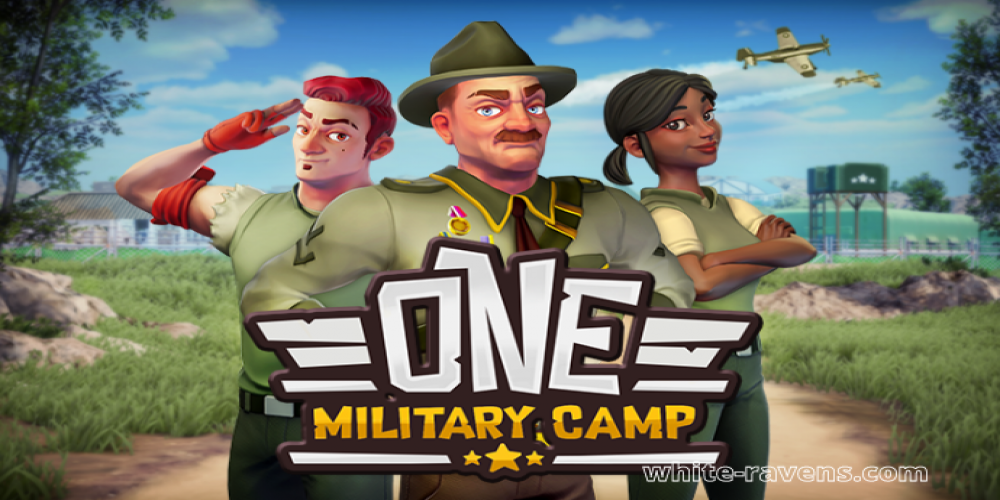 Abylight Barcelona has announced that their military camp management simulator, One Military Camp, will be launching into early access on March 2nd. This has been a project that the studio has been working on since November 2020, and they have been gathering feedback from players during the access to the game's demo. In addition to the game's launch date, the studio has outlined the roadmap for the free content that will be added in the coming months.
Players will be able to take part in Sandbox mode, as well as enjoy customization options, game balance improvements, self-sufficiency, and the inclusion of recruit pets. Additionally, the game will have a final price of 24.99 euros, though the first week of launch will have a 10% discount.
As part of the game's development, the studio participated in Gamelab Tenerife last December. During this event, the CEO of Abylight, Eva Gaspar, gave an interview to Gamereactor, discussing One Military Camp, as well as the future of the gaming industry.
In the game, players will be responsible for managing a military camp, with tasks ranging from managing resources, building structures, researching new technologies, and training troops. With the different customization options that will soon be available, players can create their own unique military camps and experience the game in a variety of ways.
The game also offers a story-driven campaign mode, which allows players to take part in an extensive campaign with a plethora of missions. In the campaign, players will be able to explore the game's world and its characters, as well as uncover the secrets of the military camp.
One Military Camp looks to offer players the chance to experience a unique military camp management simulator with a multitude of customization options, a story-driven campaign, and plenty of content to enjoy. The game launches into early access on March 2nd, with a 10% discount for the first week.