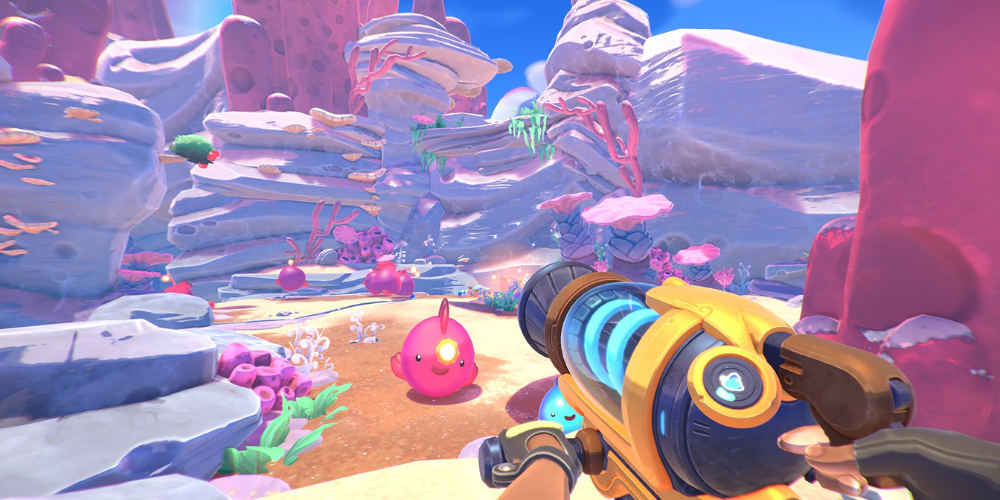 In the vivid world of open-world video games, Slime Rancher 2 has carved its space, providing players with delightful and immersive gameplay. But for those who have exhausted all possible adventures or are seeking new virtual territories, there is a multitude of alternative games offering riveting experiences. Venture into lush forests, reconnoiter enigmatic dungeons, or build an impressive farm in our list of Slime Rancher 2's top 5 alternatives, each recreating the allure of exploration and expanding horizons.
1. Stardew Valley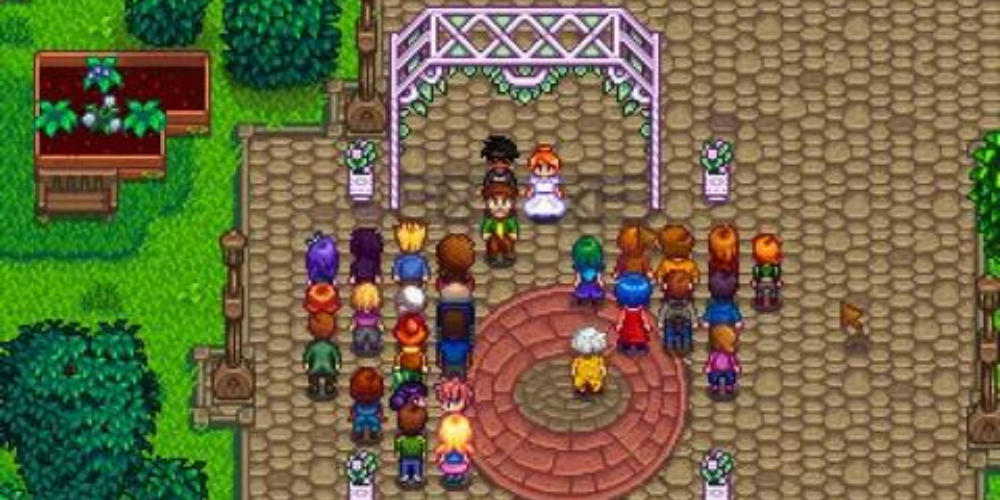 Introduction to Stardew Valley
Deftly blending elements of farming simulation and RPG, Stardew Valley transports you to an enchanting rural world that redefines simplicity and charm.
Gameplay, Story, and Setting
In Stardew Valley, you play the part of a city-slicker yearning for an escape from the drudgery of corporate life. Inheriting your grandfather's derelict farm on Stardew Valley, your character steps into the alluring realm of rural life. The gameplay pivots on restoring the farm to its former glory, thus allowing you to till the land, harvest crops, and rear livestock. Additionally, you'll engage in mining, fishing, foraging, and combatting the valley's mysteriously lurking monsters. The game features an exquisitely crafted calendar synced with the season cycle, ensuring each day brings forth unique challenges and idle pleasures. Complete tasks, make friends, or discover secrets of the valley at your own pace, giving the game an endearing open-ended touch.
2. My Time at Portia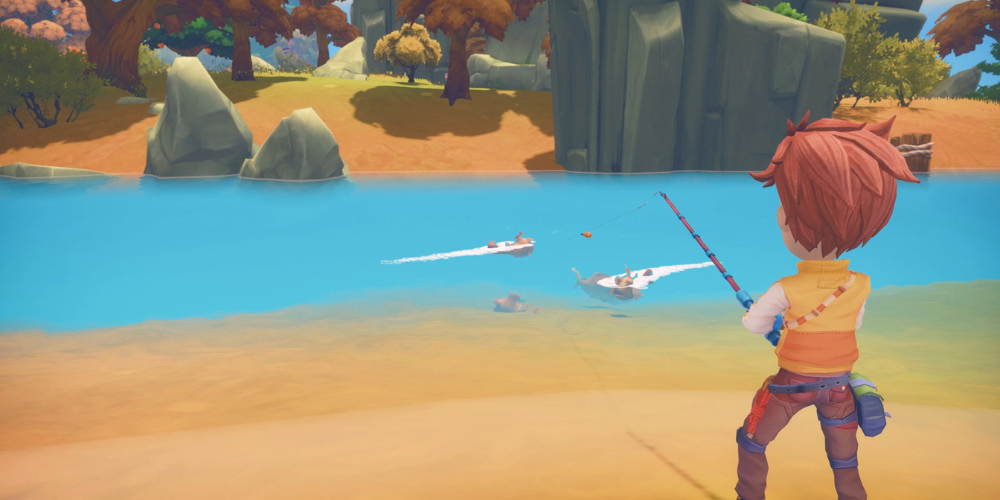 Introduction to My Time at Portia
Moving away from the farmlands, My Time at Portia takes you into a post-apocalyptic world with its idyllic human settlements striving for reconstruction.
Gameplay, Story, and Setting
On arriving in the city of Portia, your character inherits a workshop from a long-lost father. The aim is to elevate the neglected workshop into the city's best as you compete with other builders, gather resources, construct objects, and help in the rebuilding and expansion process of the city. The game's open-world setting enables exploration of varied landscapes teeming with exotic faunas, mysteries, and remnants of an ancient civilization. Complementing the construction is a lush social life where you can feed and house animals, date and marry townsfolk, participate in festivals, or chill at local hotspots. With many intricate storylines weaving the game's fabric, My Time at Portia effortlessly blends survival, construction, and community life.
3. No Man's Sky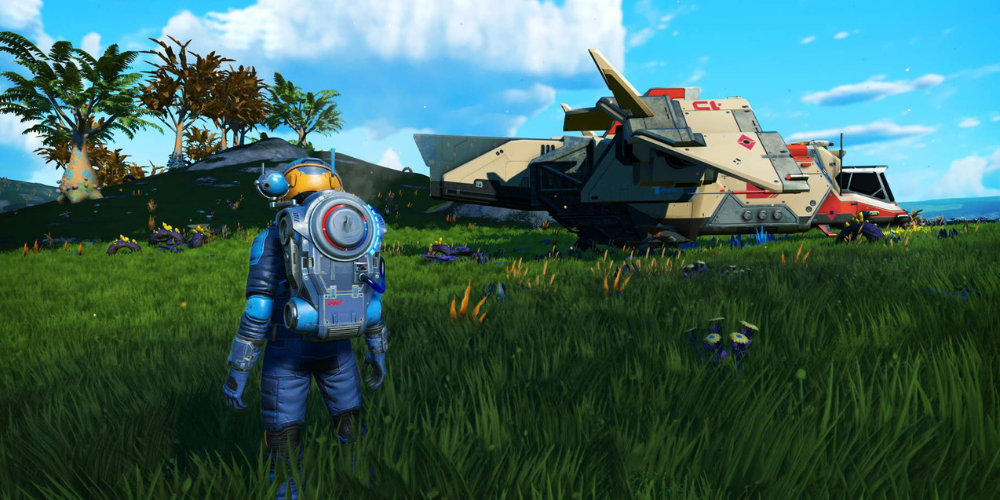 Introduction to No Man's Sky
No Man's Sky takes a quantum leap and situates you in the boundless cosmos, opening up endless possibilities of space exploration.
Gameplay, Story, and Setting
Playing as a space explorer, you traverse through an infinite universe, discovering and naming new planets, flora, and fauna while surviving hostile environments and alien creatures. Resource management and crafting are vital, as you upgrade your gear, ship, and suits to journey towards the center of the universe. The game\'s allure lies in its randomly generated universe, providing unique terrains, celestial bodies, and ecosystems that enrich your exploratory endeavors. Updates have introduced multiplayer mode, base-building, and creative mode, further strengthening your interstellar travails. With an atmospheric soundtrack and stunning visuals, No Man\'s Sky delivers an immersive, solitary adventure in the frontiers of space.
4. Slime Rancher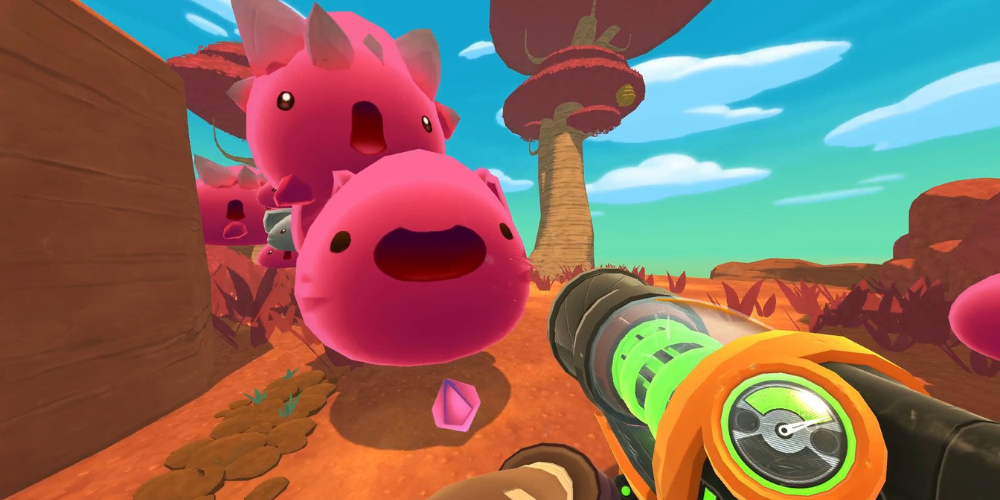 Introduction to Slime Rancher
If the sequel's charm has you pining, why not return to the source? The original Slime Rancher offers all the fun and frolic of the sequel along with its familiar charm.
Gameplay, Story, and Setting
Playing as Beatrix LeBeau, you relocate to a planet far away to wrangle slimes for a living. The detachable vacuum backpack is your multi-function tool to harness, feed, and transport different slime species back to your ranch. There, you breed them and sell their Plorts (crystalline poop) for Newbucks (game currency). The open-world setting allows you to discover new slimes and resources, unravel the island secrets, or relax in serene natural landscapes. The unlimited day system enables you to take things at your own leisurely pace. With vivid pastel aesthetics, cute character designs, and dynamic day-night cycle, Slime Rancher enhances its relaxing ambiance through its upbeat, pleasing visuals.
5. Yonder: The Cloud Catcher Chronicles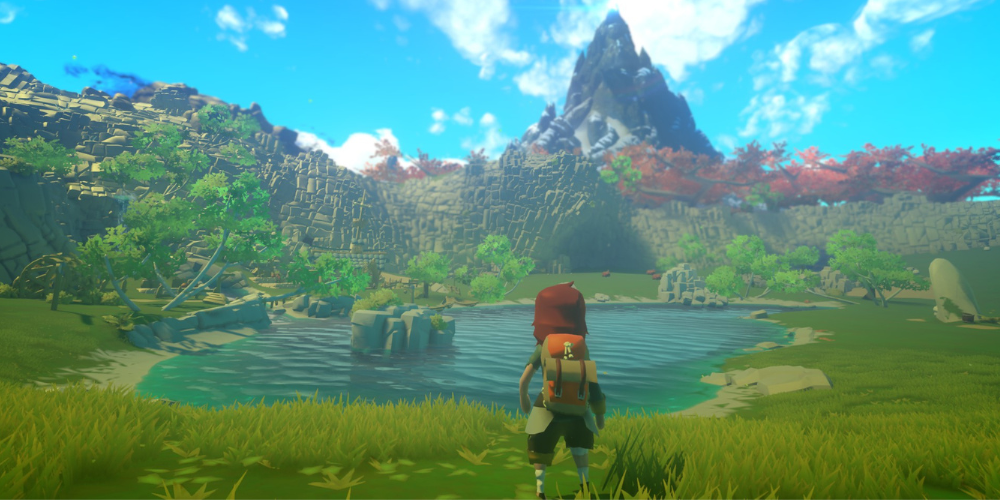 Introduction to Yonder: The Cloud Catcher Chronicles
Yonder: The Cloud Catcher Chronicles gazes into a heartwarming, magical journey that rings with simplicity and wonder.
Gameplay, Story, and Setting
Set in the breathtaking island of Gemea, you play as a shipwrecked wanderer tasked with clearing Murks (dark clouds) and restoring the island to its original splendor. Gather resources, build and maintain farms, help villagers, explore vast terrains, fish, or capture adorable familiars - Yonder offers a melange of relaxing activities that you can pursue at your leisure. The game eschews combat, focusing more on exploration and discovery that beautifully sync with the game's soft aesthetics and soothing soundtrack. With appealing visuals, a plethora of activities, and a captivating world, Yonder: The Cloud Catcher Chronicles doubles up as a delightfully relaxing adventure, balancing the chores of village life and magical escapades.
Games like Slime Rancher 2 are thrilling explorations into varied settings and experiences, down on farms, across post-apocalyptic worlds or even within the unending expanse of space. Whether you seek the calming rhythms of farming, the inventive necessity of survival, or the limitless scope of exploration, each game on this list constitutes a unique escapade into enchanting open worlds. Unleash your curiosity, dive into these alternate worlds, and discover your favorite playground.