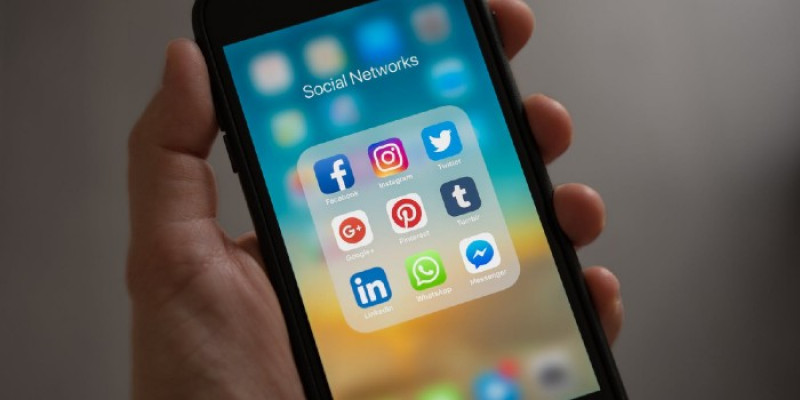 Social media is a powerful tool for businesses to use. It is a great marketing platform that can be used to increase website traffic and raise awareness. Many social networking apps can be used for business purposes, and to save you time, I've completed a list of the seven best on the market.
Twitter
Twitter is one of the most popular social media networks out there right now and is used by millions of people worldwide. Twitter is a great way to share information and keep in touch with people, both as a business and as consumer.
Instagram
Instagram is an image and video sharing social network site. Instagram is useful for businesses, as it allows you to share images and videos that your followers or customers might be interested in. It's also a great way to share information, talk to customers, and promote your brand.
You can also use Instagram for business to share images and videos about your products or services and generate more interest in them.
LinkedIn
LinkedIn is a business-oriented social network site that is used by millions of people around the world. LinkedIn has many features and benefits that can help you as a business.
It's a great way to connect with your customers and share information about your product or service. LinkedIn allows you to create a professional profile and to build a network of business connections.
SlideShare
SlideShare is a social network and a site that allows you to collaborate with other people by sharing presentations.
SlideShare is so useful for businesses because it allows you to share and exchange information quickly and can be used to gain followers as well. The app will enable you to upload a presentation that you've created yourself or that you've purchased and then share it on SlideShare. You can also create a slide show of images from around the web that you have permission to use.
WhatsApp
One of the most popular messenger apps, WhatsApp is a cross-platform mobile messaging application that uses the Internet to send text messages, videos, photos, and voice notes among smartphones.
WhatsApp also offers businesses an option to create a WhatsApp for Business account, enabling them to communicate with their customers via a one-to-one chat.
WhatsApp for business can be used to send messages that are not ads, including customer service inquiries, feedback, and requests for information.
Pinterest
Pinterest is a visual discovery platform that encourages people to "pin" images and other media to reflect their interests and passions. It allows people to share and discover creative content through different apps.
Pinterest app allows users to share images with their communities and search for images within specific categories. It also provides a way to discover trending topics and top-ranked pins.
Pinterest is used by businesses to create, manage, and track their marketing efforts. It helps them build a sense of community, content, and engagement.
Parler
The app has drawn comparisons to Gab, a Twitter-like website where people who have been booted off other platforms for their political views gathered. The Parler app is very much like Twitter but offers more freedom of expression.
A Great Way to Get Your Business Noticed
There are several other social networking apps that businesses can use to get the most out of the social media marketing experience. As a businessman, you need to be a skillful social media user. For a small business owner, social media is the only way to promote your business. So, make sure to check these social apps and check them out.
Each of them has its unique features and benefits. I hope you like this list of social networking apps for business. If you have any queries or suggestions, then let me know in the comment section below.