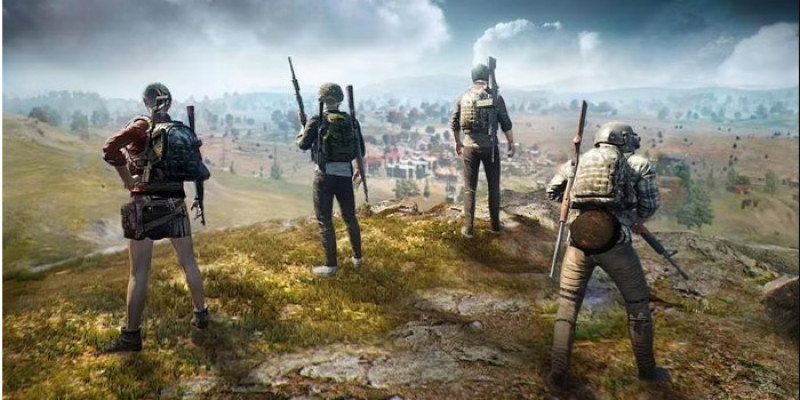 The competitive gaming scene has been around for quite some time now, and it's not showing any signs of slowing down. With the ever-growing trend of esports, more and more newcomers are entering the scene, and while there's no need to be an expert in the field to play these games, there are some things you should know about them.
If you're an avid gamer, an internet user, and looking for a fun way to break a busy schedule, we've got your back. With our list of Top 5 Esports Games for beginners, you'll find out which games are most popular and, most importantly, enjoyable.
The significant part about these games is that you can even play them on your smartphone if you prefer a mobile-based experience. There's no need to worry about a high-end computer if you're not that serious. You can start with a game available on your phone and then move to the next round if you're up for it.
So, let's get started!
PlayerUnknown's Battlegrounds (PUBG)
Starting with the best of the best, PUBG is an extremely popular first-person shooter and survival game available on PC, Xbox, and PS4. The game pits you against 100 other players on a massive island where you must reach the game's end to win.
The game is released in different seasons with different settings, but the general concept remains the same. The players are dropped off on a large, uninhabited island, and there are several places to find weapons and vehicles to make it through the game. The game aims to find weapons, vehicles, and weapons and kill your opponents.
A good thing about this game is that you can play it using a mobile phone. It's compatible with the most popular mobile OS – Android and iOS. There are quite a few mods for this game, including large maps, new weapons, and more.
You can even play the game on a very low-end computer on a PC, but it won't be the same experience as you get on high-end computers.
Overwatch
Overwatch is an exciting team-based first-person shooter where you pick your choice of hero and work with your team to defeat your opponents. It's a fast-paced game that requires coordination, timing, and strategy to win. The game is released on PC, PS4, and Xbox and has a dedicated esports scene for teams and players.
The game comes in different seasons, and each one has a different theme. The game is based on battles between teams consisting of six heroes each. Each hero has their unique abilities, and you can also play as a tank, a supporting character, or a damage-dealer hero. This one is a game you should check out if you want to test your skills.
Fortnite
Fortnite is a free-to-play multiplayer online battle royale game developed by Epic Games, and People Can Fly and published by Epic Games.
The game is a third-person shooter, with players able to build forts. The battle royale portion of the game occurs on a map, with the last player or team standing being the victor. Players can choose from various weapons to fight, such as shotguns, pistols, sniper rifles, rocket launchers, and explosives.
There are no specific classes in the game, except for the glider, which enables players to glide across the map. Players can pick up a pickaxe, which allows them to build structures, and a grenade launcher, destroying enemy structures.
The game includes various vehicles, such as helicopters, monster trucks, boats, and buggies. Certain characters can only drive some vehicles, and others require players to complete challenges to unlock them.
Someone may say that this game is not for beginners, but we are thrown into the deep to teach us how to swim if you know what I mean!
Rocket League
This is a sports game that's essentially a mix of soccer and basketball where you use cars to shoot a ball into the opponent's goal. The game is available on PC, PS4, and Xbox and has a huge esports scene that caters to casual and competitive players.
The game is available in different modes, and you can customize it according to your preferences. There are different game modes where the aim is to win a match. Two teams compete against each other, and the game is played on a 4v4 basis.
The game has different vehicles that you can use to play the game. You can play as a car, a truck, or a jet-ski. Different maps are available for the game.
League of Legends
This is an interesting game as it's a mixture of a MOBA and a platformer. The game is available on PC, PS4, and Xbox and has a huge esports scene where players compete against each other.
The game is available in different seasons, and each one has a different theme. League of Legends is based on the battle between teams consisting of five players each. It is on a 5v5 basis, and you can play either as a solo player or as a part of a team.
The game is a competitive one, and you can either pick your favorite champion or pick the role that best suits your gameplay style. The game is a very popular one, and if you're looking for a competitive game, you should check it out.
Conclusion
So, these were our Top 5 Esports Games for beginners. There are plenty of other available games, but these are the ones that we think you should go for if you're a beginner in the esports scene.