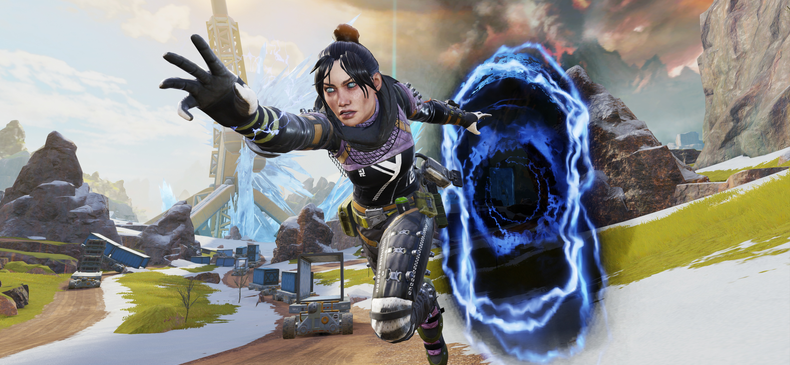 One of the most iconic Battle Royale titles, Apex Legends by EA, has officially gone mobile. The version for Android and iOS retains everything fans love about the original game: futuristic setting, Legends with diverse abilities, team-based combat, and of course the diverse maps and game modes. The game is free-to-play, just like its bigger version.
As you launch the game, you are met with a long cinematic cutscene introducing you to the world of Apex Legends (which is a spinoff of a moderately successful Titanfall series). Not only does it show the characters but demonstrates the mechanics to use in the gameplay. You start with either Bloodhound or Octane, unlocking other Legends (including Gibraltar, Wraith, Pathfinder, and five others). Their unique abilities are demonstrated as you unlock them.
The game has rather low system requirements. It runs on Android 6 or above and iOS 11 or above, on devices that have at least 2GB RAM and 4GB storage. The visuals are a bit simplified if you compare it with the desktop or console version of Apex Legends, but they are in general okay. What helps is that you can choose between first- and third-person perspectives.
How well is it perceived? After its launch, the game has an average rate of 4.5 on Google Play and 4.3 on the App Store. Users admit that the game is highly playable and doesn't look like a cheap compromise even after the console version. Yet there are many bugs so far, so if you want the best experience you can get, you better wait until a patch fixing these bugs is issued.
Is Apex Legends your favorite Battle Royale game? How does it compare to rivals like Garena Free Fire or PUBG New State Mobile? How do you like its mobile version? What's great about it and what's disappointing? We'd like to read your opinion in our comments section!