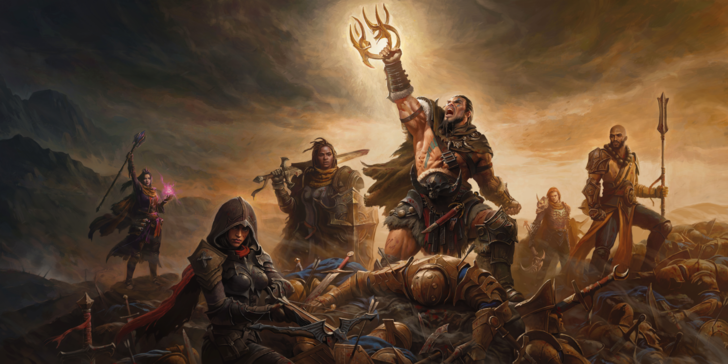 The famous franchise has finally made it to mobile devices. But not perfectly. And while some players complain about the combat system or the visuals, for some the game will run poorly or won't start at all. The complaints mostly come from those who tried to play it on a Samsung phone powered by an Exynos chipset.
According to what they brought to Reddit (where replies are in the thousands), the issues are unforgivable. Most of them mention textures that won't load properly. Others also complain about overall lagging, artifacts, and other problems, and some even can't install the game at all. The issues are even seen on recent premium devices like Galaxy S22 series. And the number of these complaints is quite discouraging for Blizzard Entertainment.
This reflects in a shocking disbalance when you look at the game's rates on iOS and Android. While on App Store Diablo Immortal enjoys an overall great rate of 4.6 out of 5, on Google Play it's 3.4 out of 5 – the difference is a bit drastic. One of the reasons may be poor optimization for the entire array of devices running Android. For some of them, situation is as bad as it gets: the game doesn't run at all.
Surprisingly, the issues are reported by owners of Samsung phones with Exynos chipsets. Exynos is a chipset line Samsung has developed for its own mobile device, rarely seen outside Galaxy line (there were exceptions like Meizu Pro 6 Plus, but it was long ago). Given how steadily Samsung dominates the market of Android phones and tablets, especially the premium segment, this poor optimization is unexpected.
Some users, though, are optimistic and hope Blizzard will come up with the right patch no later than the next week. If you have encountered these problems, did they completely ruin your experience? What issues were they? Are you still sure you want to play Diablo Immortal? Welcome to the comments section where we can talk about it!