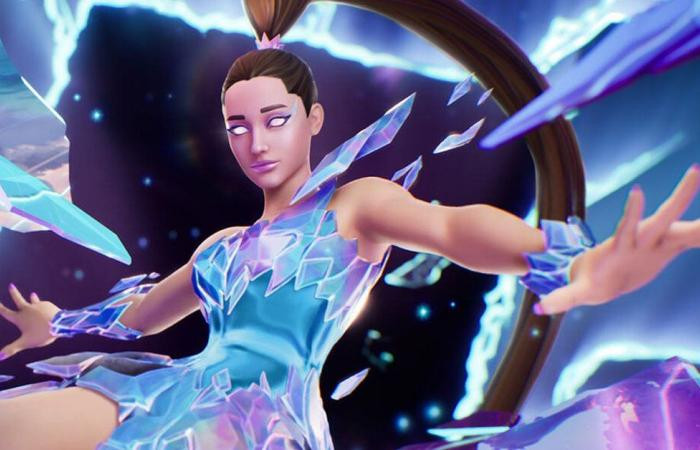 A famous singer Ariana Grande will perform in a popular battle royale Fortnite. After the concert of Travis Scott that blew up the minds of millions of Fortnite fans, it is expected to be epic. In-game concerts were recently invented by games' developers after the lockdown spread around the world. Instead of going to a live concert, players can easily join virtual ones, dancing in their cool skins. Grande will become a part of the Rift Tour.
What Is a Rift Tour?
Rift Tour is a huge in-game show. Epic Games announced that it will take place this August. They revealed a teaser video in their official account on Twitter. Apart from the concert, there will be some cosmetic updates available for players. Ariana Grande's costumes will be on the market as well. Though it is still unknown which costume it will be, players around the world are highly excited to see it. The exact date is August 6, 2021, and the time is 6 PM ET.
Experts believe that Grande's event might be even more massive than Scott's who nailed it, raising the level incredibly high. It is expected that Ariana's concert will have more sections of gameplay than it was during Travis' performance. Although we know that she will be a headliner, there might be more legendary artists at the concert.
How It Was Before?
Last year, Fortnite developers turned their map into the concert territory for Travis Scott. It changed colors, turned players upside down, or sent them into space. The artist sang by moving around the Fortnite world as a giant. Players could order his outfit.
When and Where?
You can watch the event either on August 6 at 6 pm in the US or catch up later on August 7 at 2 pm worldwide. Some counties in Oceania and Asia will get access to the event on August 8. The show will go on until August 8 in the US. It looks like Epic is still holding details about the Rift Tour to make a surprise for players. We are waiting for more details. If you want to see the concert, you need to enter the game on this day.