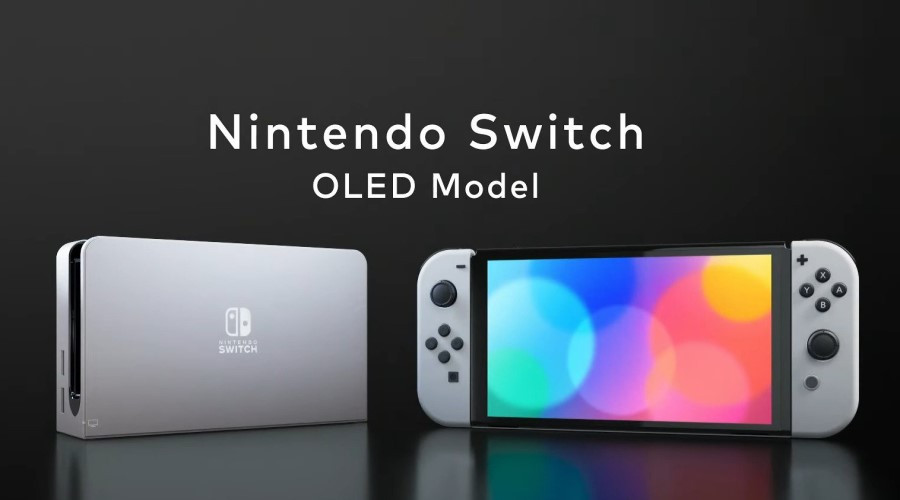 Nintendo has recently announced their plans to reiterate the popular console OLED model of Nintendo Switch. And by July 15, the pre-order was closed for any color. According to rumors, this model is a rightful competitor of Switch Pro. The audience was willing to order this refinement of the 2019 classic model for many months once the speculations began.
The model will be on sale by October 8th. The OLED 2.0 costs $350. During the last two years, this console became the best seller, and it was Nintendo's best shot, as even after all the time and numerous competitors, Nintendo Switch OLED is on demand. No wonder Nintendo wants to repeat its success. The console is stuffed with a 720p OLED display of 7 inches, an Ethernet port with a new dock, and an advanced kickstand, looking similar to Surface Pro tables of Microsoft. In addition, there is built-in storage on 64GB and a battery that holds 9 hours of active use.
These features look-alike Switch services. Besides, OLED offers enhanced audio for manual play in tabletop games. Yet, there is no 4K support, despite the persistent speculations and demands of users who wanted to see the new era in Nintendo Switch. The model supports 1080p resolution. There was no confirmation from Nintendo about the CPU and support of Bluetooth.
The Benefits Worthy of Looking For
While users will not receive 4K resolution, there are still features that make this model a must-have of the year. It has the games we all love. Also, it supports Joy-Cons. More than that, look at this stylish design of black and white that reminds you of the Xbox Series S and PlayStation 5! And if you prefer the original design, you may try this model with blue and red Joy-Cons, the classic that is never old.
It looks like users were so hungry for high-quality consoles that all the models in pre-order were bought during the day. Devoted gamers pre-ordered it in Target and Best Buy on July 15. The deal was closed in several hours.